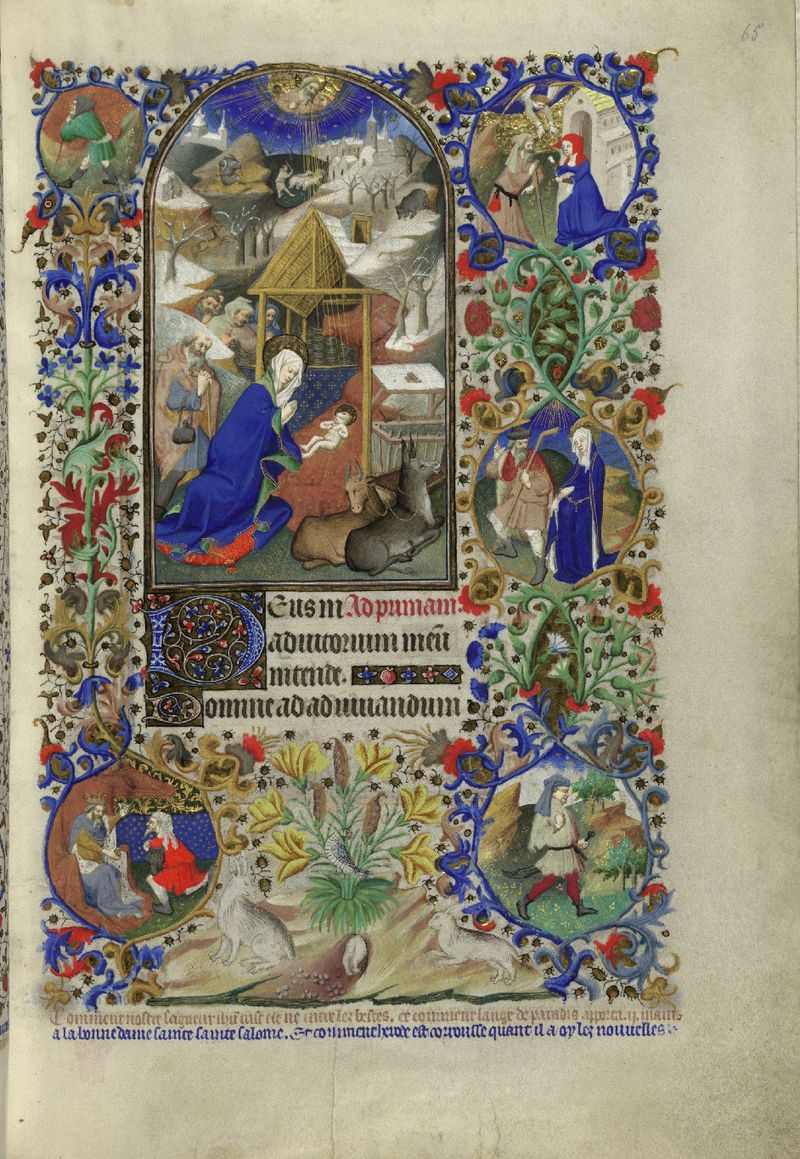 The Bedford Hours, c. 1410
This book was famously illuminated by the Bedford Master (we don't know his name) for the 1st Duke of Bedford, John of Lancaster, to celebrate his wedding day. You may recognize the lapis lazuli blue – this colour was also used by the Limbourg Brothers for the Très Riches Heures.
The image above is quite similar to the images in the Très Riches, actually. See that peasant herding (or chopping?!) sheep in the background? And that castle? I'd be willing to bet that was John of Lancaster's castle. The Limbourg Brothers incorporated the Duke de Berry's castle in almost all of Très Riches' calendar images, and incorporated peasants doing lowly peasant work as well, to illustrate the Duke's superiority. The Bedford Master likely incorporated the familiar images of the castle and the peasants in John's book with the same intention, and also to help him feel more connected to the Nativity scene. I mean, his castle is RIGHT THERE. Looking over the Nativity. That's pretty darn close.
And, onto something completely different: does anyone else find it a little funny that, while everyone is praying, Baby Jesus is doing the Chicken Dance in his birthday suit?